New Office in Downtown Santa Barbara!
After a year-and-a-half in a temporary space on the corner of Anacapa and Carrillo Streets, we have moved into a permanent office at 801 Chapala Street in downtown Santa Barbara at the corner of De la Guerra Street. Read more about it here.
And the Webby Goes to...
Compass is delighted to be the recipient of this year's Webby Award for Best Real Estate Website! We're honored that our digital destination is helping clients like you find their place in the world every day.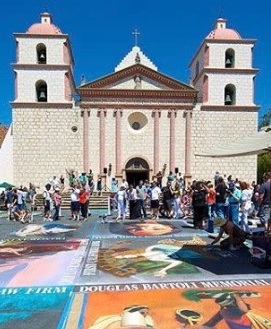 I Madonnari Italian Street Painting Festival
Join us at the Santa Barbara Mission, May 25-27 from 10am to 6pm daily for the festival.
Madonnari, or street painters, transform the Mission plaza using pastels on pavement to create 150 vibrant and colorful, large scale images. The festival benefits the Children's Creative Project, a nonprofit arts education program of the Santa Barbara County Education Office. Learn more about the festival here.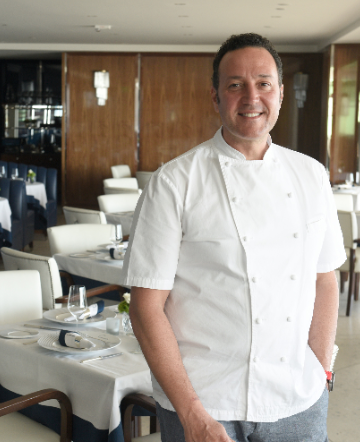 Caruso's Captivates the Miramar Coast
Even if Caruso's relied on a run-of-the-mill cook to push out burgers and pizza, the Rosewood Miramar resort's flagship restaurant would enjoy a tremendous advantage over most other eateries on Earth. It's open-air dining room sits a staircase above Miramar Beach, where surfers ride a peeling point break, the Channel Islands bask in the mauve glow of sunset, and oil rigs twinkle like crystal ships when night descends. Read more about the new restaurant here.
5 May Travel Destinations for Design Lovers...
This month brims with some of the art world's most highly-anticipated events. Looking for a getaway? Be inspired by Architectural Digest's lineup of travel-worthy design and culture events here.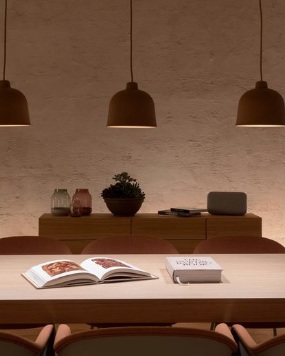 Is Good Health as Simple as Good Design?
Leave it to Google to scientifically prove that a well-designed space improves your wellbeing! The tech company designed an interactive experiment to measure the human response to different environments; read about their findings here with Elle Decor.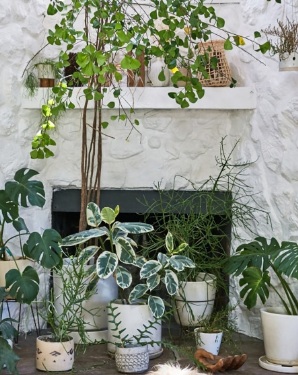 The Perfect Plants for Your Personality
Why not channel the seasonal greenery you see outside by investing in a few well-placed indoor plants? To help you decide which kind to buy, check out Domino's personalized recommendations right here.
Another reason to live the Montecito Lifestyle
Content + Images courtesy of Compass
MONTECITO LIFESTYLE
#MONTECITOLIFESTYLEBLOG #MONTECITOLIFESTYLE #COMPASSMONTECITO